What can I say, but these things cost money. Getting equipment and personal out there to do the looking, probing, etc… Fueling the dream doesn't come free. So I'm doing my sci fi civic duty and posting this plea: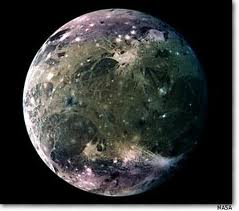 http://support.planetary.org/site/MessageViewer?dlv_id=5662&em_id=1581.0
Be a Space Advocate

Urgent Action Alert: Help influence the NASA budget before Sept 10th!
We are at a crucial turning point in the history of planetary exploration. After the wild successes of Cassini, the twin rovers Spirit and Opportunity, and the breath-taking skycrane landing of Curiosity, the future of NASA's planetary exploration program lies in doubt.
Earlier this year, the Office of Management and Budget (OMB) directed NASA to pull out of a combined Mars sample return mission with the European Space Agency. This decision restricted missions and restricted funding to our nation's planetary exploration program, which manages all robotic space missions except those to the Sun and Earth. Without the support of the OMB, planetary exploration cannot continue down the great path set in the last decade. No Mars sample return. No spacecraft to the Jupiter's watery moon, Europa.
Tell the budget makers that planetary exploration is important to you, and that the administration should rebalance NASA's books in order to pursue the types of ambitious projects that further the search for life within our solar system.